---
Fight for Paradise, Issue #1

Happy to announce the release of Fight for Paradise issue #1 which is Color Theory's first publication.

"Fight for Paradise is a newspaper zine created to document anecdotes and perspectives of designers of color. A collection of essays, illustration, and typography. This first issue is initiated by the prompt of 'divesting aesthetics'. Within these mediums the contributors explore creative sensibilities, resistance, and personal recollections. The contributions are: Jessica Choi, Tom Chung, Sina Sohrab, Steffany Tran, and Samantha Vo. This is a small part of a larger initiative by Color Theory to magnify the work and experience of BIPOC creatives." - Alex Ortega.

Thank you to Alex Ortega and Color Theory for allowing me this opportunity to help edit and design.



Soon to be at these locations, but if you care about independent book shops, please be sure to pick up something else from their lovely shop:



Inga Books, Chicago, IL
@1418fulton, Fresno, CA

A big thank you to Alex, for documenting this project.
---
ADD Mark, Wordmark

Design of Studio All Day Dreaming's new mark/character as part of the studios brand refresh.

Typeface in use: Ginto Nord Ultra from dinamo type foundry.

Graphic Design: All Day Dreaming
---
Algardi Regular, Typeface

An ongoing type design project for studio ADD's personal use (for now). Current character set and some poster designs of the typeface in-use.

To learn more about this project, please read our short article on its orgin that was published on Medium: The Making of Algardi

Art Direction: Eddy Ymeri
Type Design: All Day Dreaming
---
Max Lamb's 2008 DIY Chair, Object

As my fascination for furniture and radical design grew, I wanted to begin building pieces for my own space so I decided to build Max Lamb's DIY Chair for my personal studio space.

Followed these instructions for an easy build: DIY Chair by Max Lamb | Self-assembly
More info here: Max Lamb DIY Chair
---
Collection of Work from 2019, Print

Design for ADD's 2019 Collection of Work.

All Day Dreaming
---
Human Movement Slowdown, Contribution

Contribution for Urgency Reader 2: Mutual Aid Publishing During Crisis. Edited and published by Paul Soulellis / Queer.Archive.Work.


Queer.Archive.Work., Urgency Reader 2
---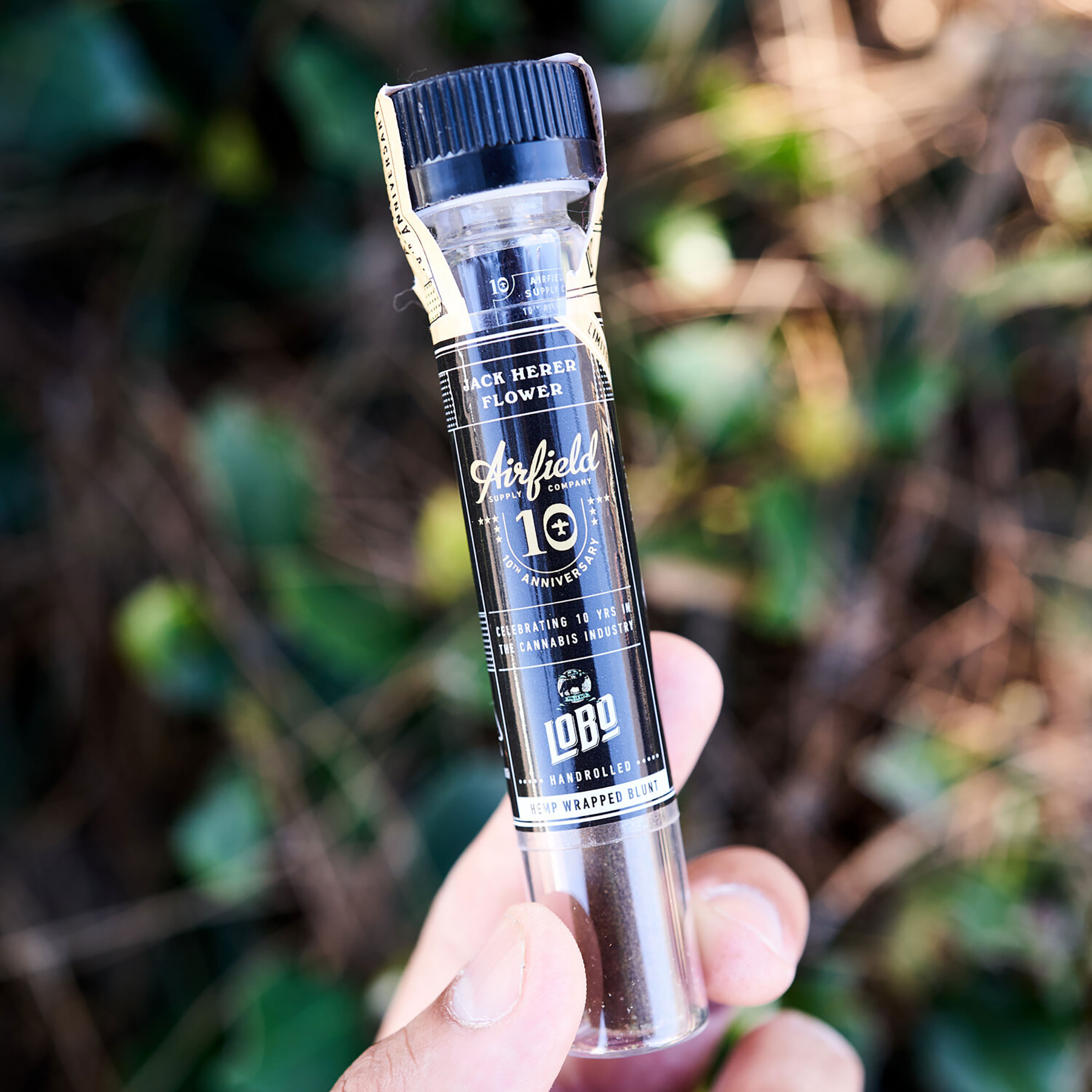 Airfield Supply Co. 10 Year Anniversary

Airfield Supply Co. 10th Anniversary celebrates the collaborations, passion, and hard work of flying high over the last decade. We designed this 10th Anniversary toolkit to represent and be shared all.

While designing in correspondence to Airfield's noticeable brand, a variety of custom design elements, type, patterns, and visuals were created for the toolkit.

Art Direction: Eddy Ymeri
Graphic Design: All Day Dreaming
Photography: Airfield Supply Co.
---
Square One Conference, Identity

Art Direction and design of visual identity, materials and conference guide for Advanced Designs annual Square One Design Conference. Advanced Design is a Chicago based nonprofit design organization founded in 2016. Read more here.

Using a range of arrows, Square One's visual identity is a representation of where the future of design, particularly Industrial Design, is headed.

Design: Bethany Chan, Nino Panes, All Day Dreaming
Typeface in use: Apoc by Blaze Type Foundry

Advanced Design

---
Square One Conference, Publication

The Square One 2019 Conference Guide features information on workshops, daily schedules, the 20+ designers, studios, and galleries that were involved in this 3-day conference experience which was held in San Francisco. Additionally, it includes a detailed guide of transportation, food, and sites around San Francisco.

Advanced Design
---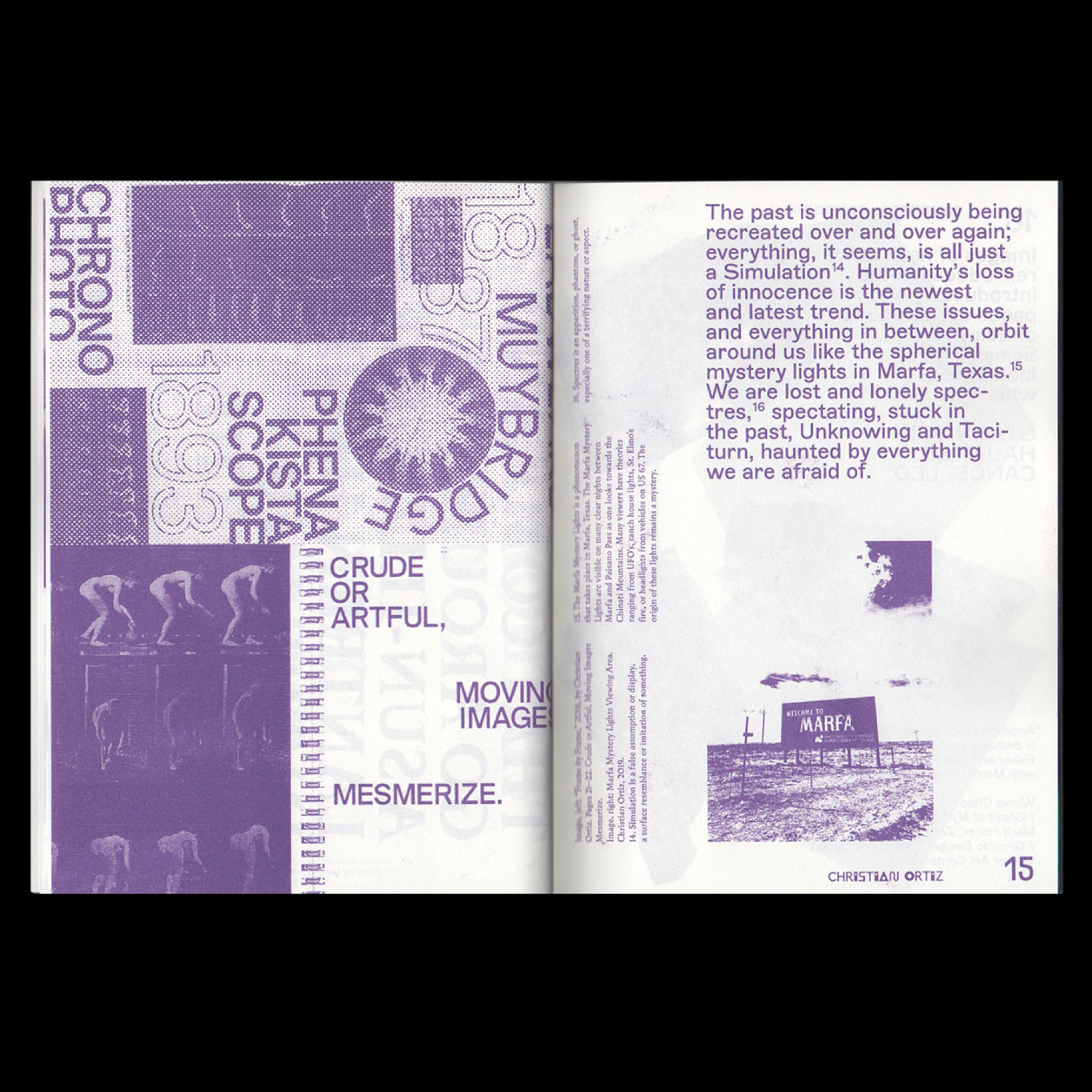 Anachronostic Dyschronia, Essay & Design

My Essay, "Anachronostic Dyschronia" takes a look into the the worlds current political issues surrounding Mental Health, Culture Gaps, the inflation of Mass Media, and regressions. Using my own personal experiences, research, and found writings, I pose how all of these issues begin to in a sense "Haunt" the past, present, and future state of our world.

Something//Something//: UIC Thesis
---
Anachronostic Dyschronia, Installation

Similar to my essay, this installation piece takes a look at those same political issues. However, this piece focuses on how they affect my personal mental health and my own future as an individual.

UIC Year End Show, Thesis
---
Risograph Guide, Print

Riso guide was created for us to explore our in house Riso GR3770 and its capabilities of printing. The guide shares details about the studios creative practice, origin, and the creatives involved with ADD.

Graphic Design: All Day Dreaming

All Day Dreaming
---
Frame by Frame, Essay & Publication

Frame by Frame is a publication that addresses the deeper understanding of moving images and their interaction with human perception. Writings and images that have influenced this theory of mine are in the public domain.

Self Published
---